The Importance of Fire Alarm Maintenance
Although expected, the weekly office fire alarm test is still startling enough to make staff jump out of their skin. The routine Fire alarm drill also draws a collective sigh from employees as they shuffle their way out to the designated fire points. They are just mild annoyances of course, but what if the fire alarm system were to fail?
In 2015, it was reported that a single candle was the cause of a fire that started halfway up the John Hancock Centre building in Chicago. The buildings' emergency plan was called into question and there were also suggestions that the fire alarm system failed.
Complete Fire Solutions understand the value of thorough and regular Fire Alarm Maintenance. Companies use their top-class services regularly to safeguard their premises, staff and company assets.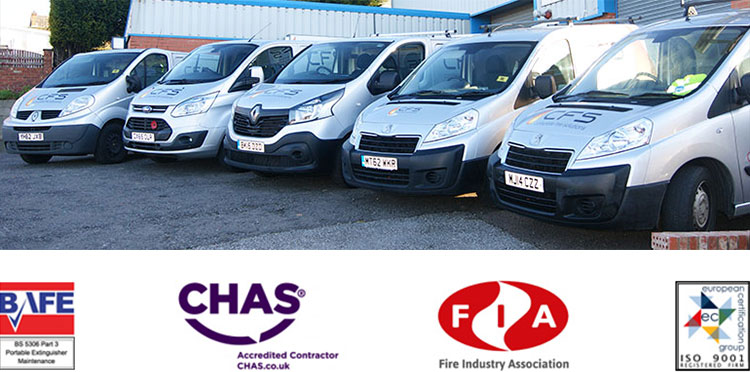 The Most Common Causes of Fires at Commercial Premises
Fires are caused in many different ways and in different locations throughout premises. It is imperative to have routine checks for Fire Alarm Maintenance commercial property fires have been known to start by many different appliances and in varying locations, these include:
Commercial premises require boilers, if these appliances are not regularly maintained they can be a major cause of fire.
Electrics are the main cause of fire at commercial premises. Faulty wiring or overloaded systems being the main culprits. Fires are also known to start in the break-out or kitchen area of business properties.
Although smoking is now banned within company buildings, fires are still known to break out at designated smoking areas or within buildings where an employee has foolishly ignored the smoking regulation and decided to smoke a cigarette within the building.
Flammable materials stored close to a heat-source are a regular cause of fires on commercial premises. It is advised not to store any flammable liquids or materials in boiler rooms or in any setting where there is a heat.
To receive the very best Fire Alarm Maintenance, businesses rely on the expert services of Complete Fire Solutions. Contact their team today for their friendly and expert advice.