Fire Alarm System Design, Supply & Servicing
Fire alarm systems play a crucial part in maintaining a safe working environment. Upon detecting smoke and heat, they provide early visual and audio signals as a warning for an immediate evacuation of the building. A working, up-to-date fire alarm system in your building is legally required unless your Fire Risk Assessment states otherwise. Complete Fire Solutions are a fire alarm system supplier & installer and we can maintain your fire alarm systems, ensuring not only the safety of you and your employees but also business continuity.
Complete Fire Solutions are committed to providing high-quality customer care at competitive prices. After assessing your building and fire alarm system, we implement the correct fire alarm maintenance program for you.
For new or extended Fire Alarm systems, we recognise the vast differences in complexity, size and needs of all businesses and buildings. Through design, supply, installation and commissioning, we will ensure you meet and maintain the relevant requirements, standards and legislation for fire detection and warning systems.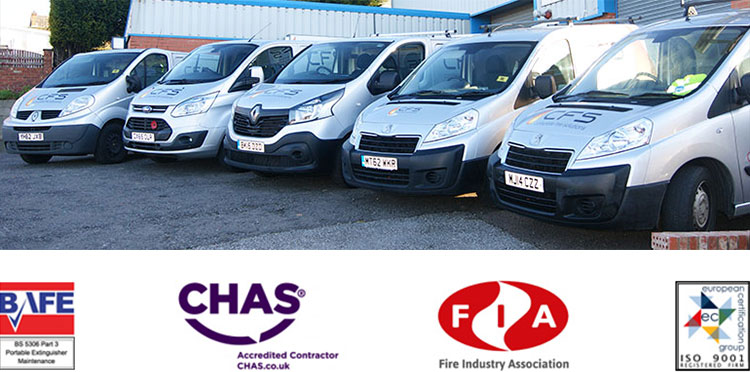 Why Choose Us For Your Fire Alarm System?
When choosing a company to design and install your fire alarm system, you'll want a company you can trust. You can be completely confident when working with us. Our aim is to provide the most suitable and cost-effective design option possible for your business.
We offer a full, comprehensive service from the first contact to the finished product. This involves completing each part of the design process to a high standard, including site surveys, written specifications and quotations and layout plans.
During supply and installation, disruption will be kept to a minimum and health and safety regulations adhered to at all times. Onsite activities are carried out to pre-agreed budgets and timescales.
Ensuring full safety after installation, our trained technicians test and commission the system and ensure the works are compliant and meet the designated specification. After completion, you can have complete peace of mind that your fire detection and alarm system is fully operational.
Get in touch with Complete Fire Solutions today to find out how we can work together to create, install and maintain your new fire alarm system.